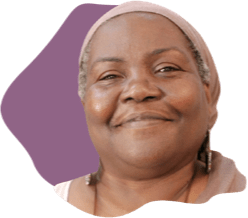 Carine Clermont
Women's Rights Activist
Carine Clermont is an activist for women's rights. For many years, she has worked at empowering women so they can have an economic power in their marriage. Carine Clermont also has an interesting point of view about the Young who don't know their bodies and about the Women who are constantly victims of sexual violence. She frequently works at the center Pieds Poudrés in Port-au-Prince.
Listen to Carine's Point of View
Taboos

Sexual Violences

Women Emancipation

Men Implication

Health Costs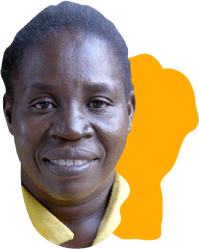 Mireille Henry
Director of Femmes Étoiles Filantes, an organization in Léogâne
Mireille Henry is the director of an organization that advocates for Women's Rights in the region of Léogâne. Through Educational Training, listening and support, she educates women about their rights and avenues of appeal. She offers a true and harsh view about the difficult life conditions affecting many women in the region.
Listen to Mireille's Point of View
Family Planning

Male Chauvinism

Women Emancipation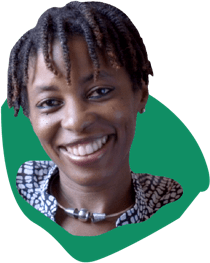 Joan Lysias
Doctor and Assistant Director of MSPP
Joan knows very well the functioning of the Haitian Health System and the challenges that need to be overcome in order to offer quality care to the population. Aware of the precarious health conditions of women, Joan is convinced that educational efforts must be put in place so they may adequately care for themselves.
Listen to Joan's Point of View
My Health, My Priority

Mobility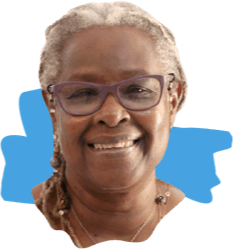 Danièle Magloire
Sociologist and Feminist Activist
Danièle Magloire is a sociologist and a feminist activist who created Kay Fanm in 1984. For over three decades she has played a major role in fighting for a more democratic Haiti, more respectful of the rights and values of Women as active partners in their country's development.
Listen to Danièle's Point of View
Abortion

Contraception

Sex Education

Healthcare Access

Medical Empathy

Feminist Politics

Obstetric Violence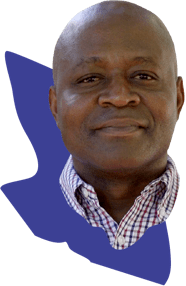 André-Paul Vénor
Doctor, Specialist in Public Health, Ex-clinician and Hospital Director
André-Paul Vénor is a Haitian doctor now living in Canada. Ex-Director of the community hospital of Jean-Rabel and of the community Hospital Toussaint Louverture of Ennery in Haiti. André-Paul developed an expertise in the logistics needed to develop Health Structures and Infrastructures… Being the primary consultant for the project PROSAMI, he travels regularly to Haiti in order to insure the proper progression of the project. His deep knowledge of the Haitian Health System makes him a key resource enabling us to better understand the day to day life of men and women affected by an illness.
Listen to André-Paul's Point of View
Birth Control

Religion

Deterioration of Family Link

Early Childhood

Family Responsabilities

Father's Role

Traditional Childbirth

Variations of Services

Post-natal Care